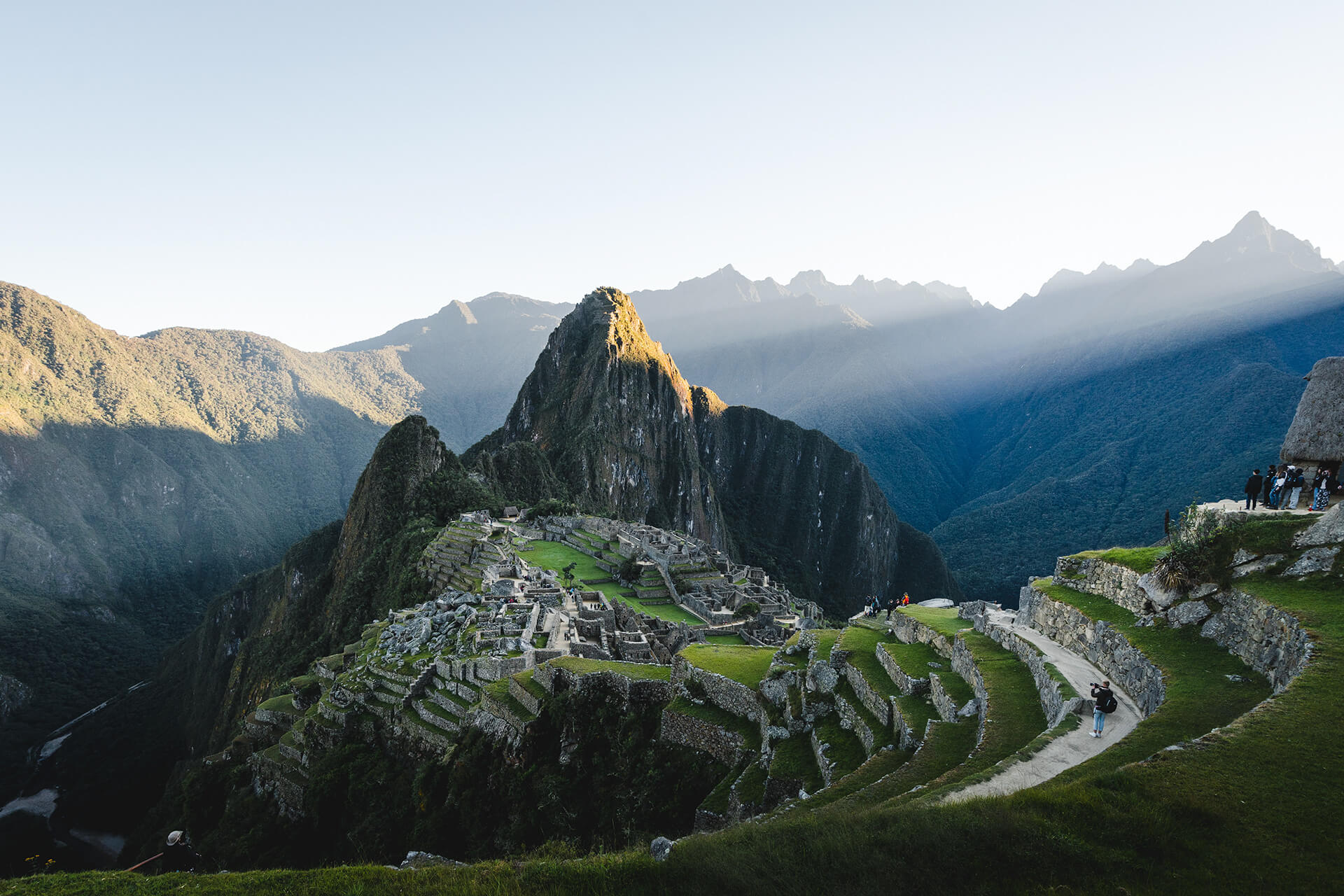 Peru
A land where tradition lives on in its culture and its people.
We are a country of 32 million people where more than 47 indigenous languages are spoken. Located in the western part of South America along the Andes, Peru covers 1.2 million square kilometers of fabulous landscapes.
We are home to one of the 7 wonders of the world, 9 UNESCO World Heritage Sites, and lands inhabited by more than 1,800 types of birds and fauna unique on the planet. Our sea and forests host 10% of Earth's fish, mammals, and reptiles, manifesting the complexity and variety of our biodiversity.
The Andes is the longest mountain range on the planet and runs from the north to the south of Peru, covering almost 30% of the country. Its mountains are renowned for the geographical and climatic diversity that has allowed indigenous communities to settle and remain intact, preserving our ancestral languages.
Machu Picchu is a citadel perched in the Andean mountains. Its fascinating location takes you back in time to experience our millenary history in the flesh. You can find it at the end of hidden Inca stone paths that run from the city of Cusco or reach it on a luxury train with classical 1920-style saloon cars.
Our biodiversity and rich culture make us unique and have led to the recognition of Peru as the best culinary destination in South America. Our delicious cuisine can be enjoyed through more than 3,500 varieties of potatoes and at 2 of the World's 50 best restaurants in Lima.
Peru, a country of ancestral magic, invites you to enjoy its culture, to laugh with its people, and to experience its millenary landscapes.
Hablamos más de
47 lenguas nativas
Cuna de 9 patrimonios culturales
reconocidos por la UNESCO
2 de los 50
mejores restaurantes de todo el mundo
La Cordillera de los Andes
recorre territorio peruano de norte a sur
Más de 3500
variedades de papa
Cuna de una
de las 7 maravillas del mundo
10% de los peces, mamíferos y reptiles
de todo el planeta habitan en nuestros mares y bosques